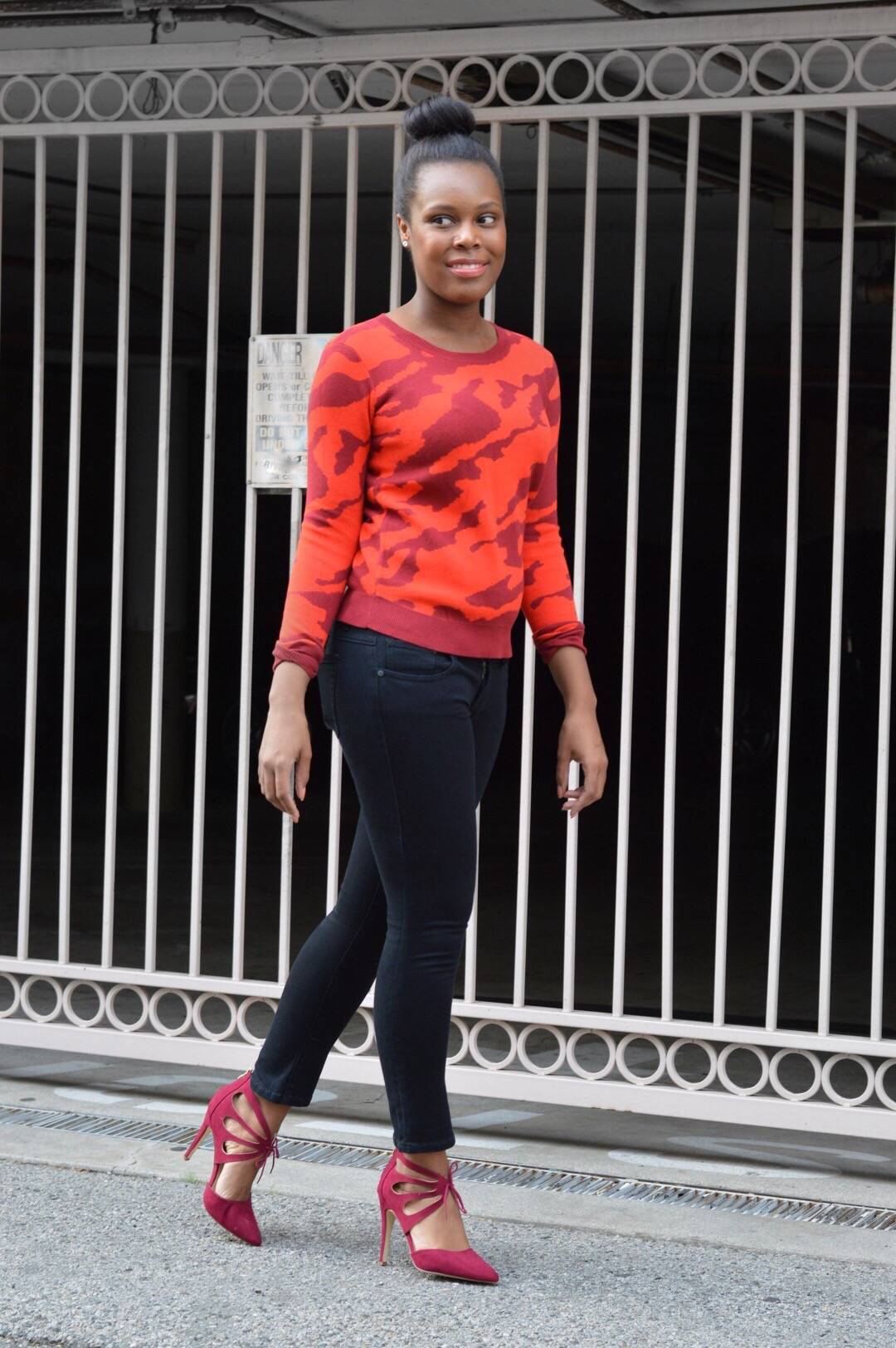 Camo Pullover: cabi c/0 Crop Pants: cabi c/o Shoes: JustFab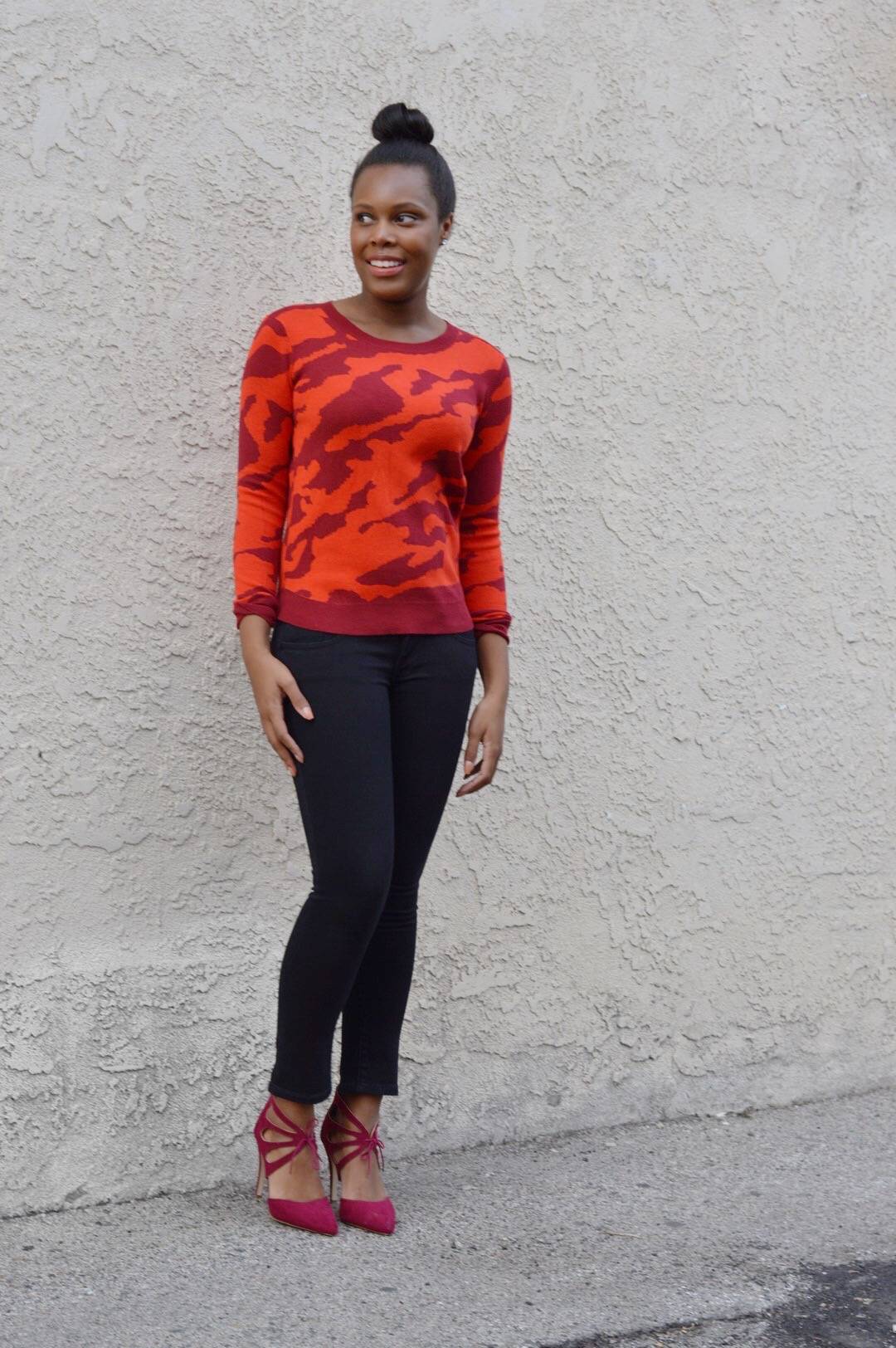 Most of us get stuck in a fashion rut from time to time. Dress codes at work, budget restrictions and other parts of everyday life can cause us to fall in a fashion comfort zone. I've always been into fashion and trying new looks. However, when i started working a corporate job with a traditional dress code, I found myself with a wardrobe full of neutrals. After that job, I worked from home so comfort became priority when getting dressed (hello black yoga pants).
The last few months my goal has been to step out of my fashion comfort zone. If you follow me on Instagram, you know I've been wearing a bunch of new looks. Here are a few easy ways to start trying new looks and get out of a fashion rut.
How to Step Out of your Fashion Comfort Zone
1. Try New patterns and colors (or both)
I typically wear black or gray. They're simple colors that go with everything. I'm excited to start being more daring with color choices. The easiest way to switch up your style is to wear a color you typically wouldn't wear. The same goes for patterns. If you stick to mostly solid color fashions, wearing a print is a quick style game changer. I tried bold color and print with this Camo Pullover by cabi.
2. Try a trendier cut of a classic style
We always need fashion basics like a fabulous pair of jeans. They are classic and you can wear them for many occasions. What changes about the classic styles each season in the cut. A new, on trend cut of your go to fashion items is a great way to update your wardrobe. The haute cut for jeans this season is a cropped cut with a bit of a flare. I tried this New Crop Style from cabi. Bonus points for this style because it shows of your shoes!
3. Add  fun accessories
Speaking of shoes… If you're not ready to add clothing items to your wardrobe, accessories are a great budget friendly way to update your look. Adding jewelry or shoes in a new style will instantly take your outfit to the next level. I chose a burgundy pump with cutouts to match the burgundy in my sweater.
4. Work with a stylist
The great thing about shopping with a company like cabi is they have you shop with a stylist! You don't have to be a celebrity to work with a stylist. The stylist will help you find new ways to wear styles that look flattering on you. There are also apps you can use to work with a stylist but nothing beats an in person styling session.
5. Just go for it!
If there's an outfit or look you've been wanting to wear, just go for it! Confidence is the best accessory. Own it and feel fabulous. The best thing about fashion is being able to experiment and style looks that you love.
How will you be stepping out of your fashion comfort zone? What's your fashion resolution for next year? Let's Chat!! Leave a comment below.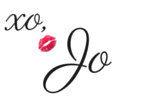 *Items marked with c/o were given to me for reviewing purposes. All opinions are my own.