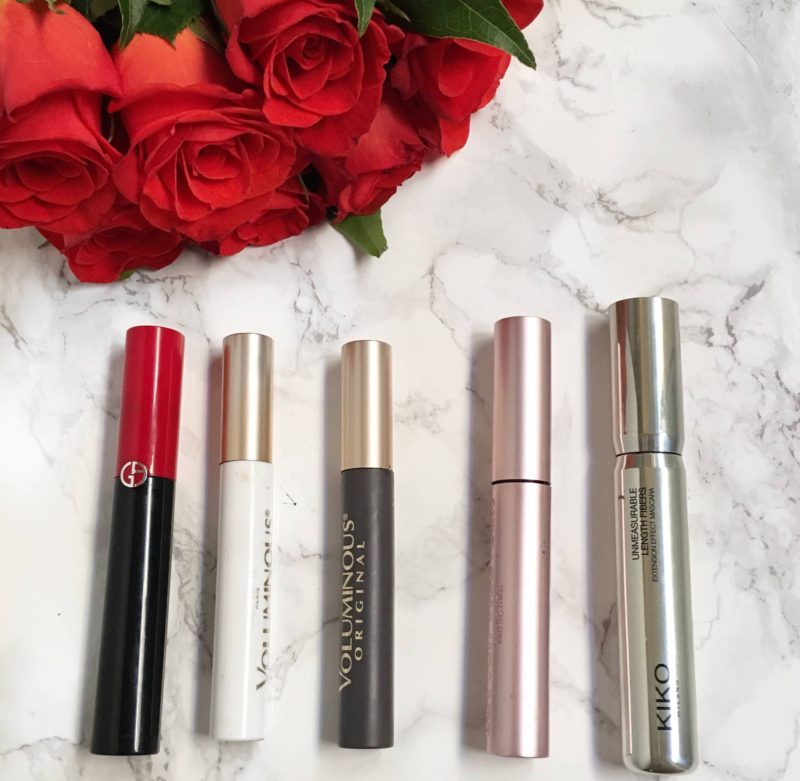 Happy Friday! I'm introducing a new series on the blog called "Fab Five". I'll be sharing my top 5 favorites in a certain category. The categories will range from fashion trends, must have beauty items, and much more! If there's a certain category you would like me to pick a " Fab Five" for, leave a comment below and I'll be sure to include it in a future post.
For my first Fab Five post, I wanted to talk about one of my beauty staples: Mascara! I remember when my mom let me start wearing clear mascara when I was 13. Every since then it's been one of my must have beauty products. It really defines your eyes and enhances any makeup routine. I have allergies so mascaras with too much fragrance cause me to break out around my eyes (I learned that the hard way). Because of that, I've tried so many different mascaras. Drugstore, luxury, volumizing, lengthening, water-proof, with fibers… I've tried it all. Here are my top 5 favorite mascaras: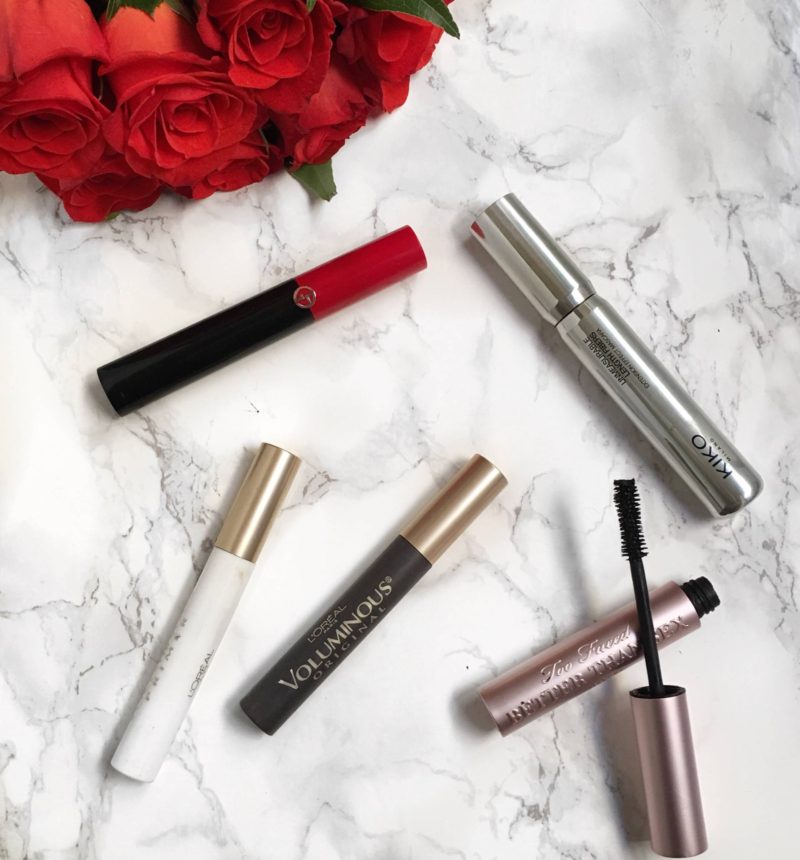 1. L'Oreal Voluminous Original Mascara in Blackest Black– $9
This is my absolute favorite mascara! It gives you the perfect amount of volume and length without becoming clumpy. The price point is amazing too! Buy it at your local drugstore or HERE. You'll also love the matching primer!
2. Too Faced Better Than Sex Mascara– $23
This mascara gives you very lush lashes. It has a unique peptide formula that makes it a deep black color. This is my go to when I need to bring the drama to my lashes. It is also available in a water-proof formula. You can buy it HERE.
3. Kiko Milano Unmeasurable Length Fibers Extension Effect Mascara  – $14
One of Europe's best kept makeup secrets has finally landed in the U.S.! This Mascara gives you the length of a fiber mascara without the two step process. The secret is the 3 spheres on the brush that are made of different fibers. You can buy it HERE.
4. Yves Saint Laurent Volume Effet Faux Cils Babydoll Mascara– $32
This mascara gives you an open eyed babydoll look. I love wearing this with more understated eye looks that don't need dramatic lashes. You can buy it HERE.
5. Giorgio Armani Beauty Eccentrico Mascara – $32
This mascara gives you high volume in a long wearing formula. It is flake free and smudge free, which makes it perfect for a long day or night out. You can buy it HERE.
What is your favorite mascara? What would you like to see me feature in the next Fab Five? Let's Chat! Leave a comment below.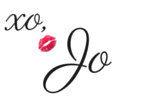 *Some links in this post are affiliate links. By purchasing from these links I may be compensated at no cost to you.