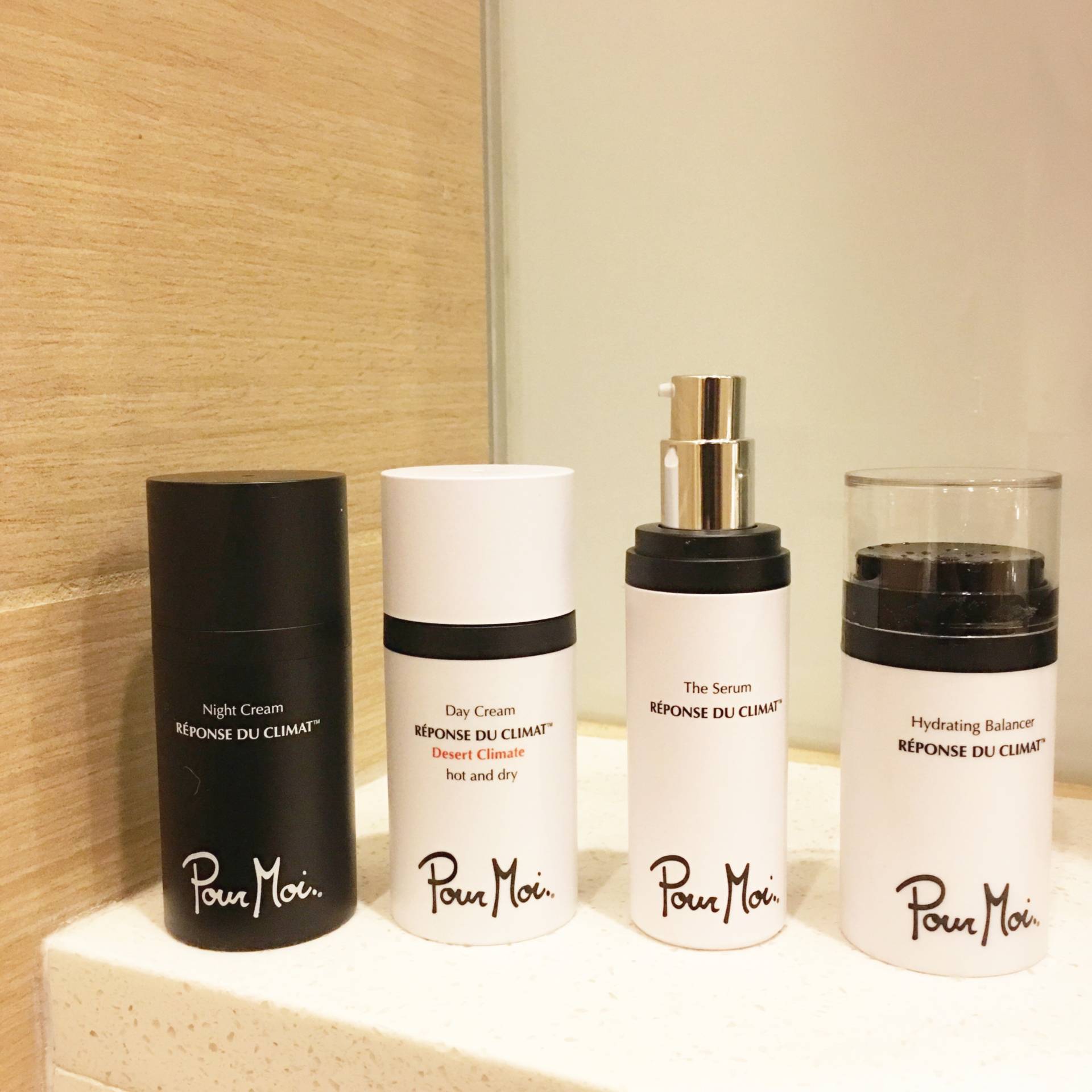 I have very sensitive, dry skin. I've had eczema since I was a baby and have to use the heaviest moisturizers to keep my skin hydrated. My skin doesn't deal well with changes, especially changes in weather. I usually have to start a whole new regimen for each season and wait a week for my skin to adjust. When I travel, it gets even more complicated depending on the climate I'm switching to. For me, the process to great skin can get pricey and exhausting. However, I've recently discovered a skincare system that is changing that.
The Pour Moi Beauty skincare system is so revolutionary! It is a unique system that adjusts to the climate of wherever you are. Pour Moi is made in France at one of the most prestigious, award-winning skin care laboratories. "Pour Moi" means "For me" in French. That means it is a personalized skincare system and there is something for everyone. The system consists of serums and moisturizers uniquely designed for specific skin types and climates. It can be used in addition to your favorite cleanser and toner.
Pour Moi Beauty's climate-sensitive skincare line was created on the fact that skin acts fundamentally different in various climates and seasons. This line allows users to adjust their skincare according to the climate and season while they're at home and even when they're traveling. Each product is formulated with a different formula and ingredients to allow the product to penetrate deeper into the skin, or stay closer to the surface, depending on the condition of the air. This makes Pour Moi perfect for travel! They even have a cream that is perfect for keeping your skin hydrated while flying. The products also comply with TSA on-board size regulations. Pour Moi is the perfect system for wherever you go!
Here's how I use Pour Moi Beauty's 3-Step skincare system:
1. Cleanse with my favorite gentle cleanser– The beauty of Pour Moi is that you can use it with your favorite cleanser and toner. It's a great addition to your fabulous favorites.
2. Hydrating Balancer– This is a hybrid between a liquid moisturizer and a gentle toner. I love that it is a double duty product that gets rid of makeup residue and moisturizes at the same time.
3. The Serum– There are two different serums to choose from based on your skin type. I use the black one because it is extremely hydrating, brightening and anti-aging. The other one is great for my more oily days.
4. Day Cream– There are 4 different day creams and you pick one depending on your climate. I live in sunny LA but travel to the hot desert of Las Vegas at least once a month so I pick my day cream based on where I am. I love that I can change my day cream so my skin won't get stressed out from the climate change.
5. Night Cream– The rich, nourishing cream works works to keep your skin perfectly hydrated. It leaves a restorative film on the skin overnight.
All products work with all skin types, ethnicities and a fragrance free for sensitive skin. You can order the system on www.pourmoibeauty.com. What climate do you live in? Do you travel often? What are your skin care concerns? Let's Chat! Leave a comment below.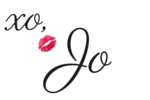 *This skin care system was sent to me for free for my honest review. All opinions are my own. Thank you for supporting the brands that allow Le Fab Chic to keep running.