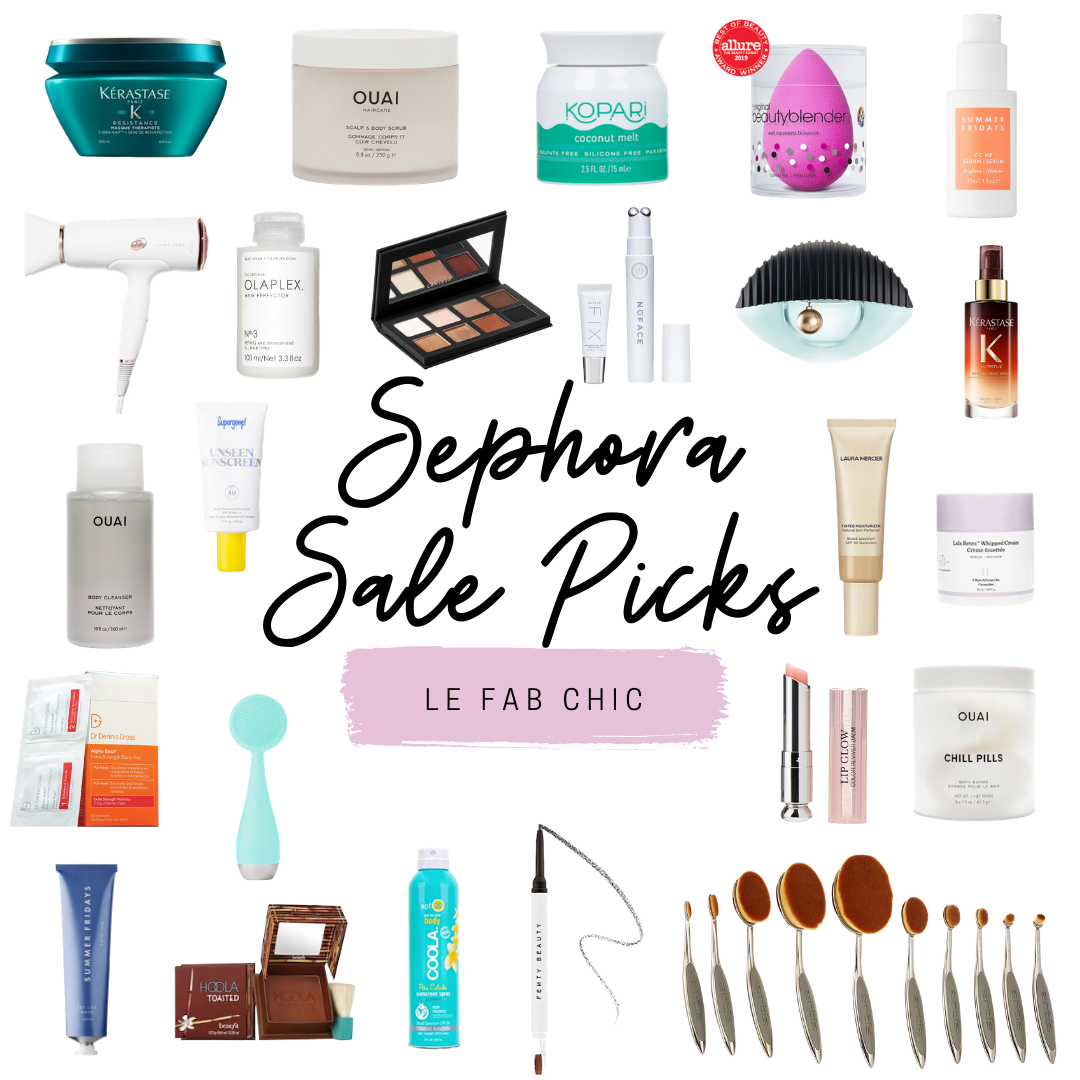 The Sephora Spring Savings event is here! Sephora has a sale twice a year. Once near the holiday season and once in spring. The 2020 Spring savings event starts April 17 for ROUGE members until May 1 with a 20% savings. For Vib tier members the sale goes from date to date with a 15% savings. Beauty insider members can shop 10% off from date to date. The code is the same for all membership tiers SPRINGSAVE. The best part is, it's free to join the beauty insider club (sign up HERE).
It can be overwhelming to sort through what's worth it so I decided to pick 5 favorites in 5 categories. I'm sharing 25 of my tried and true Sephora sale picks below. You can shop by clicking the pictures or pink words.
25 Sephora Sale Picks 
Skincare:

Makeup:

Hair:

Body:

Tools:

Nail Kit – I've had this nail kit for years and it still works so well! It has every tool you need for at-home nail care.
Beauty Blender – The ultimate makeup tool. It blends makeup flawlessly and makes it look more natural.
Artis Brushes – These brushes look unique but they are easier to use when applying your makeup. They also absorb less product.
NuFace Fix – This tool helps smooth fine lines on the face! I used it for months to help get rid of deep smile lines.
PMD Clean – This silicone tool helps you deep clean your skin and apply serums in a more sanitary way. Other tools with brush heads can hold on to lots of bacteria but this one stays clean.
Are you shopping this year? What are your Sephora sale picks? Let's chat! Leave a comment below.