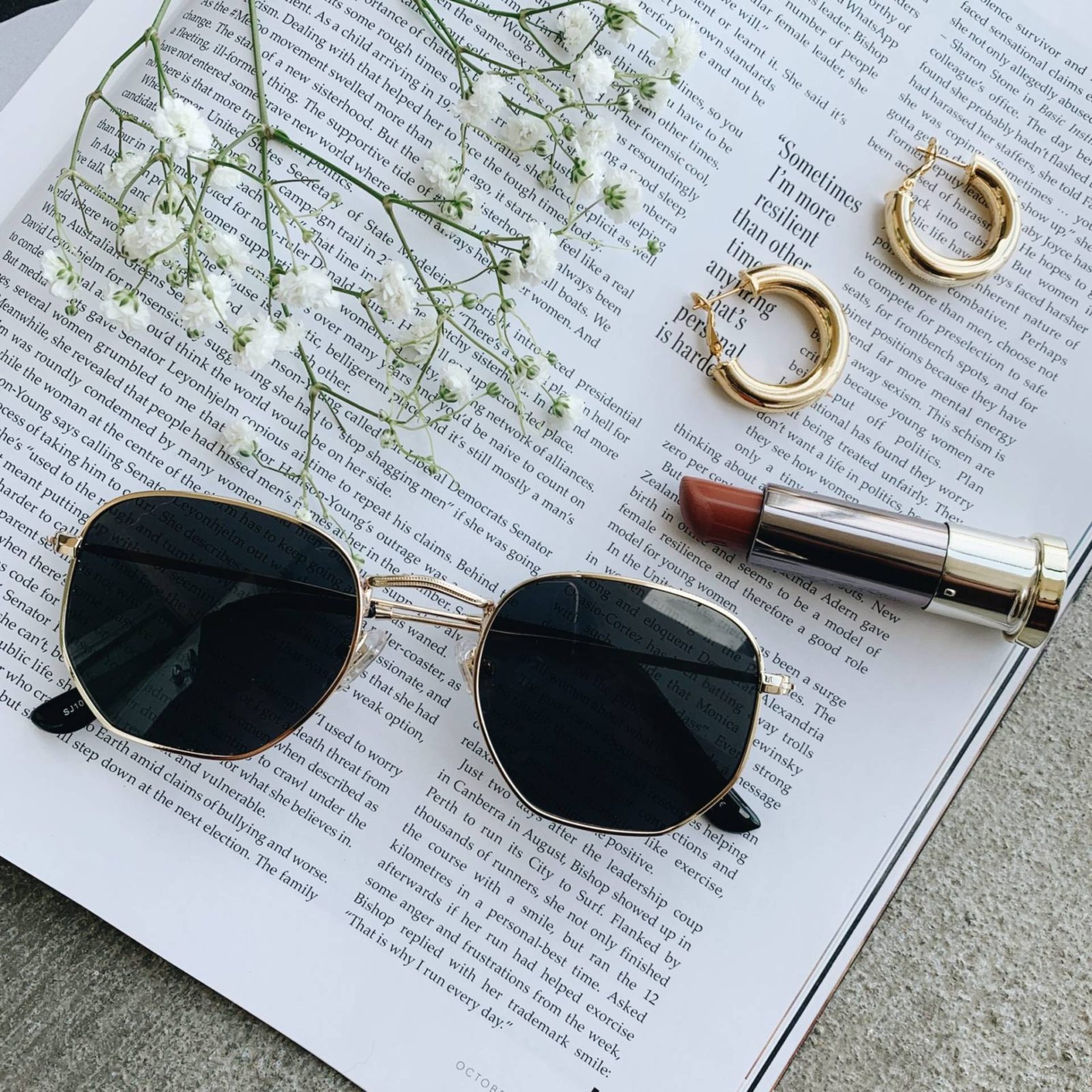 I know I'm not the only one who has ever lost, broken or scratched up a pair of sunglasses. While I love a classic designer pair for every day, I prefer an affordable option for times when I am likely to lose them (like on vacation). However, just because they're more affordable doesn't mean they have to lack in the style department.
I've had my eye on THESE designer sunglasses for a while now. I wasn't sure if they were too trendy for the $150+ price tag. So since I was looking for affordable sunglasses for my vacation anyway, I decided to look for a similar version for less.
The difference between a "dupe" and a "knock-off" is that a dupe looks similar to the designer brand without any logos. You can think of a dupe more like something inspired by the original.  It is not something that is trying to pass off as the actual designer pair. Knock-offs illegally use branded logos and are made under very terrible conditions.
Ray-Ban Hexagonal Sunglasses Dupe

Okay so back to the sunglasses… I was on Amazon one day and decided to search for a Ray-Ban Hexagonal Sunglasses dupe. There weren't a lot of options that: 1. looked similar 2. were good quality 3. were under $50. I saw THIS pair and they looked like they might be good quality. I also loved that they said they were polarized because my optometrist recently told me that's important. So I ordered them.
Honestly, when I received them I was shocked about how good they looked! The metal frame is very sturdy, unlike most affordable sunglasses. The tinting of the lens is perfect. I also had them tested and they are indeed polarized! They are only $15 too.
Shop My Sunglasses:

Shop Designer Pair:

Which sunglasses trend are you loving this season? Let's chat! Leave a comment below.
To see how I styled them on vacation, click HERE.