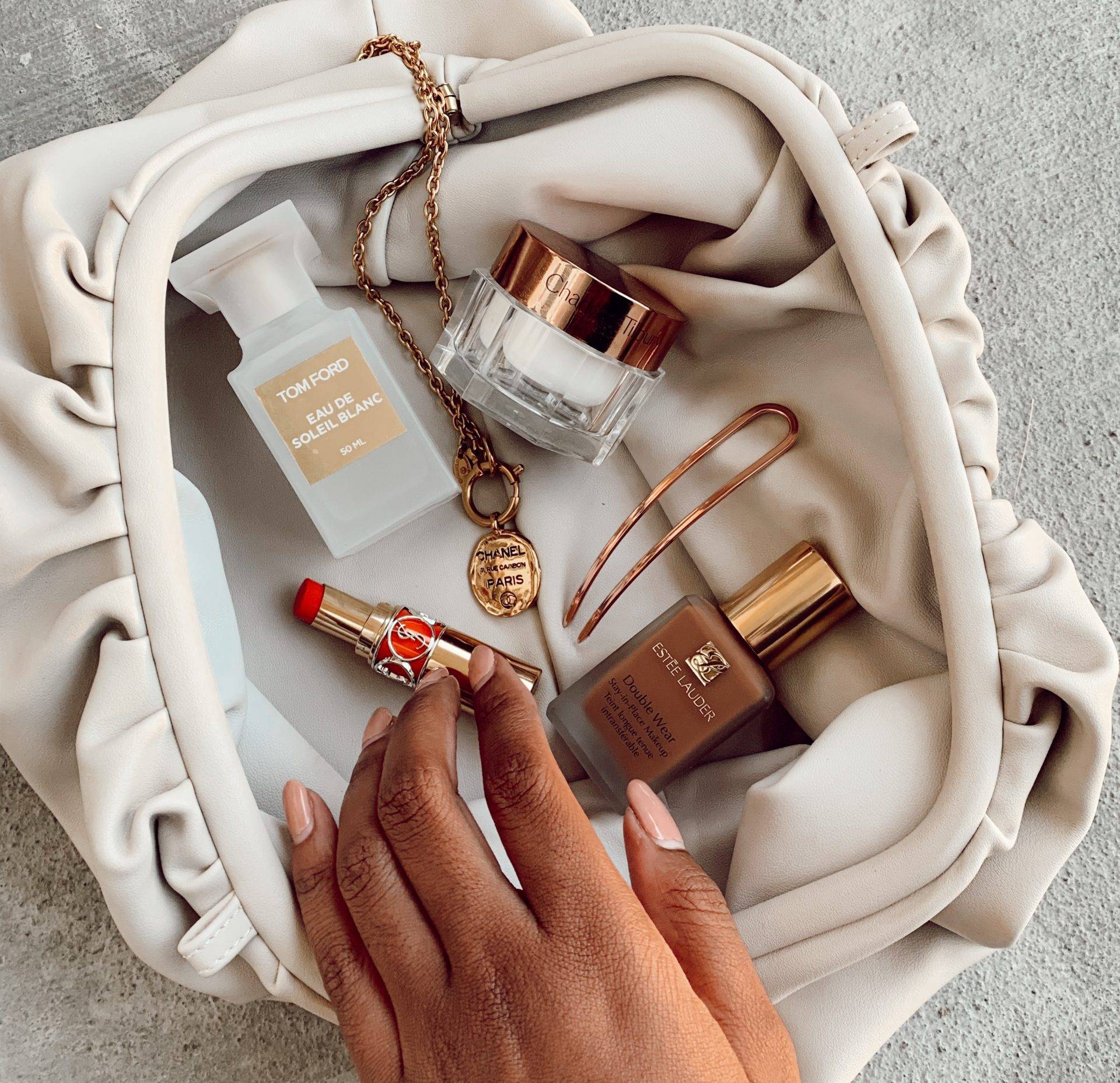 It's the bag seen 'round the 'gram! 2019's biggest bag trend. The pouch by Bottega Veneta. It's been called by many names dumpling bag, cloud bag, Bottega clutch, but the one thing I call it… EXPENSIVE! Like $2,700 expensive.
The sleek silhouette and classic color options make it a very versatile bag. This plus the high-quality leather adds to the reason for the big price tag. If it's something you see yourself carrying for years, then it is a good idea to buy the designer version. Personally, I'm not sure how often if use this bag. Also, being that it's very trendy, it might be out of style in a few seasons. For situations like this, I like to test drive the trend with a dupe.
Dupes are items that are made to give a similar look to the designer version. However, they aren't direct copies and don't have designer logos. If something is a look-a-like and has a logo on it, it's a knockoff. I've found the perfect Bottega Veneta pouch dupe for both sizes. The best part is, they're only $30!
Shop The Bag: Bottega Veneta Pouch Dupe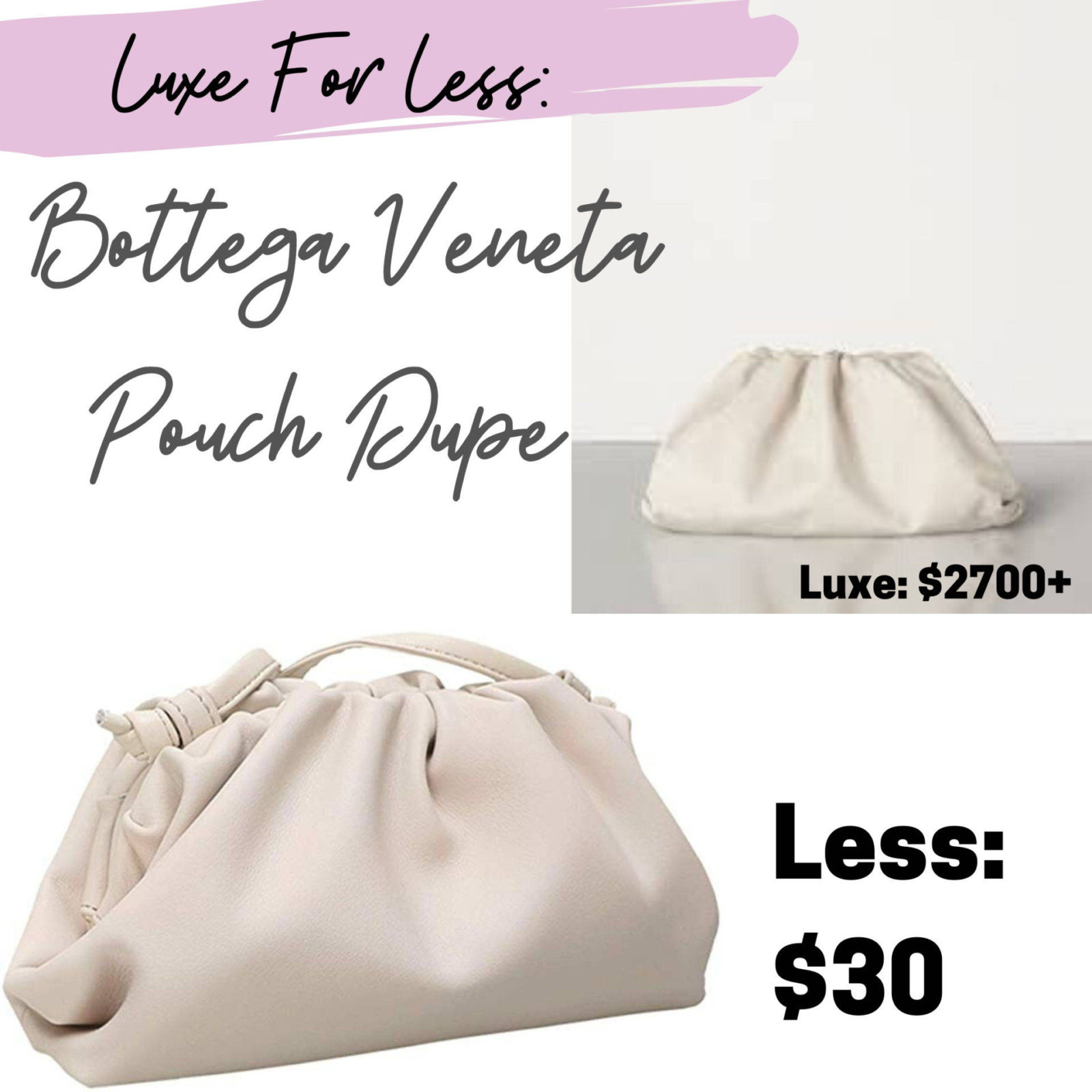 Click images below to shop

Editor's Note 02/05/2020: The bag featured in the above images may be temporarily sold out.
Here are a few similar options:

The Bottega Veneta Pouch Dupe comes in 5 different colors and 2 sizes! I ordered the large size but now I have the smaller size in my cart because it's such a great style. What is a little different than the original though is that both sizes of the bag come with tabs to add a strap. A tip I picked up from another amazon shopper is that you can take your bag to a professional cobbler and have the tabs removed if you don't like them. I plan on keeping my strap tabs because they aren't noticeable when the bag is closed and I like the option of versatility.
If you shop on Amazon, you know it can be very hit or miss… especially in the fashion department. A lot of times vendors will use photos of an item from somewhere else and then when you get it, it looks nothing like the photos. Not with this bag! It looks exactly like the photos and it's better quality than I expected.
What is your current favorite handbag trend? Let's Chat! Leave a comment below.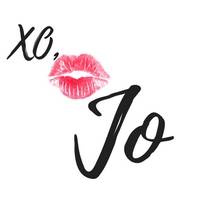 Check my other Luxe for Less post HERE.