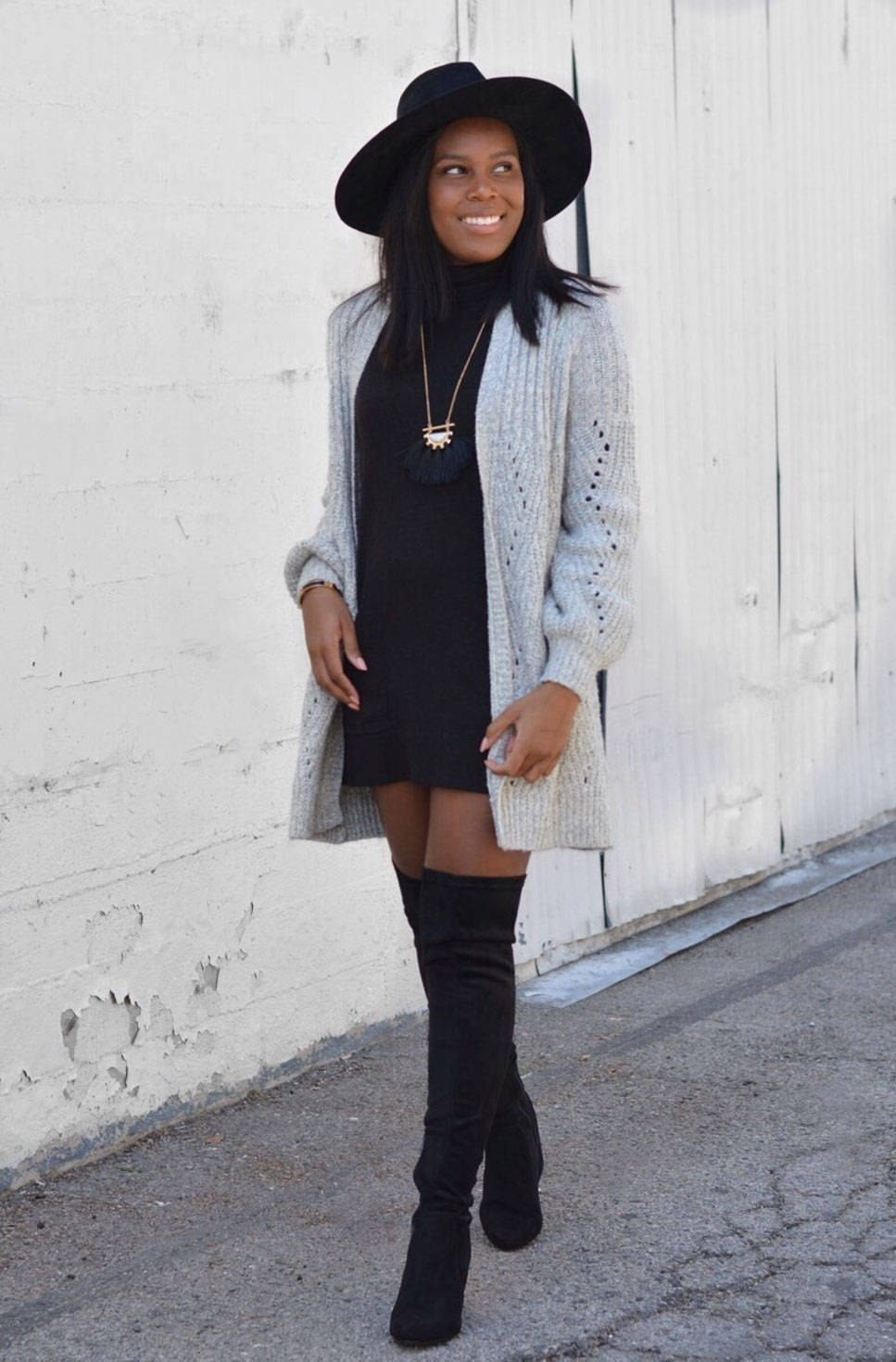 It's officially fall! I am excited for the season for the first time in a long time. I used struggle with seasonal depression around fall but the last two years, I haven't felt it as much. When I was dealing with this issue, I avoided anything fall related; fall fashion, pumpkin spice, fall candles….
This year I'm so ready for sweater weather! From cozy knits to bell sleeves, there are so many Chic sweater styles to try. There are two styles that are staples for any wardrobe. Below I'm sharing the two sweaters you need to add to your closet right now.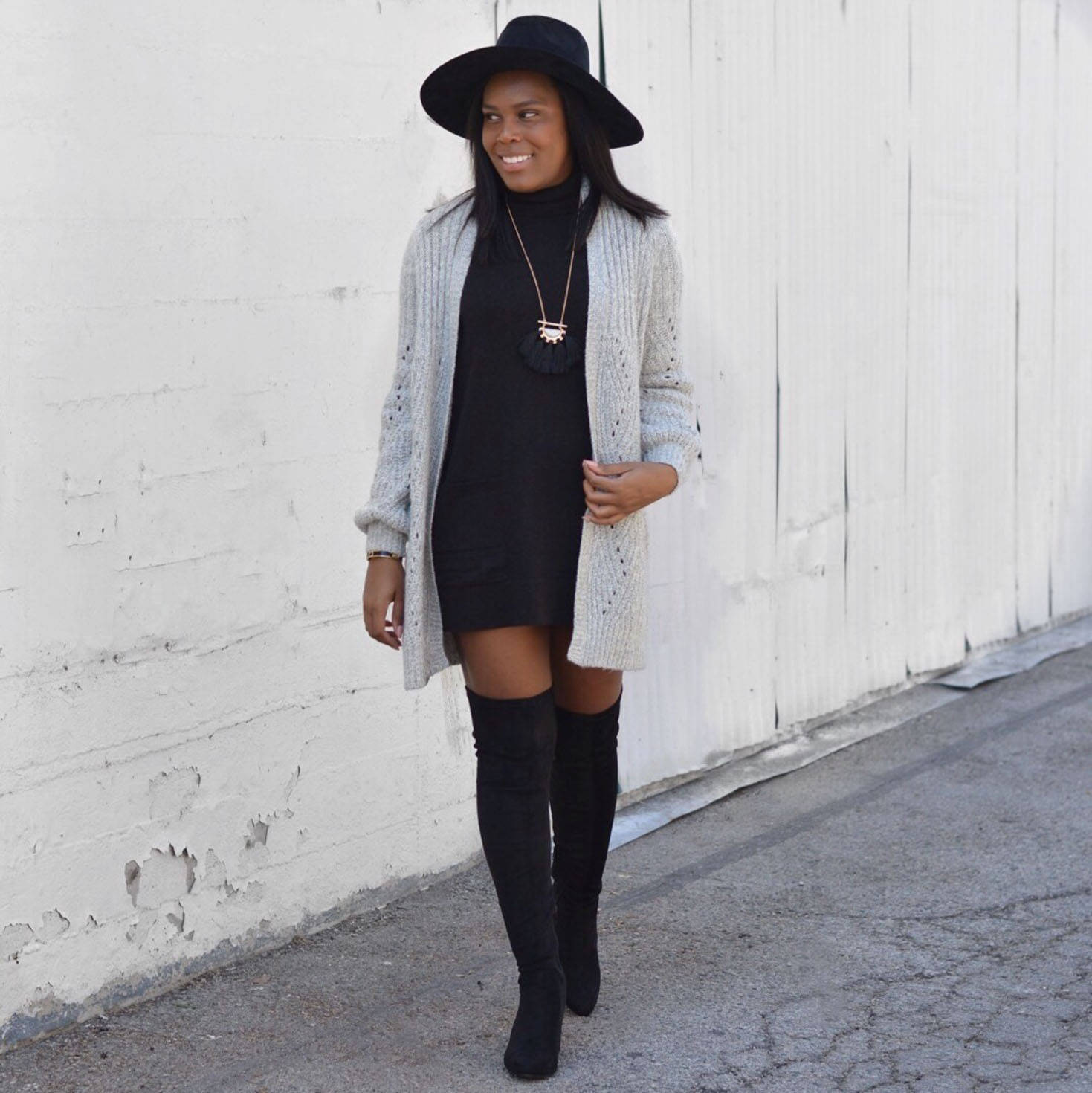 Turtleneck Tunic
As a person that prefers leggings over jeans, tunics are my go to top of choice. They are also a double duty piece that can also be worn as a mini dress with over the knee boots. The Fireside Tunic from cabi is the perfect turtleneck tunic! It it a relaxed fit tunic length top made of medium weight cotton yarn. The color is a chic rich brown that is such a great neutral for fall. It also has an oversized pocket and I LOVE clothes with pockets.
Oversized Knit Cardigan
No other clothing piece screams cooler weather like a cozy cardigan. This piece is great for wearing over summer pieces to transition them for fall. It can also transition seamlessly into winter by layering it over other sweaters. I am loving the Cathedral Cardigan from cabi! The relaxed fit made from medium weight yarn makes it the perfect cozy cardigan.
Classic sweaters are a wardrobe staple. Make sure to buy high quality wardrobe staples that will last through many seasons. My favorite place for quality wardrobe pieces is cabi! The pieces last a long time and are so comfortable. They also keep your wardrobe fresh with frequently new releases. Make sure to check out the latest collection HERE.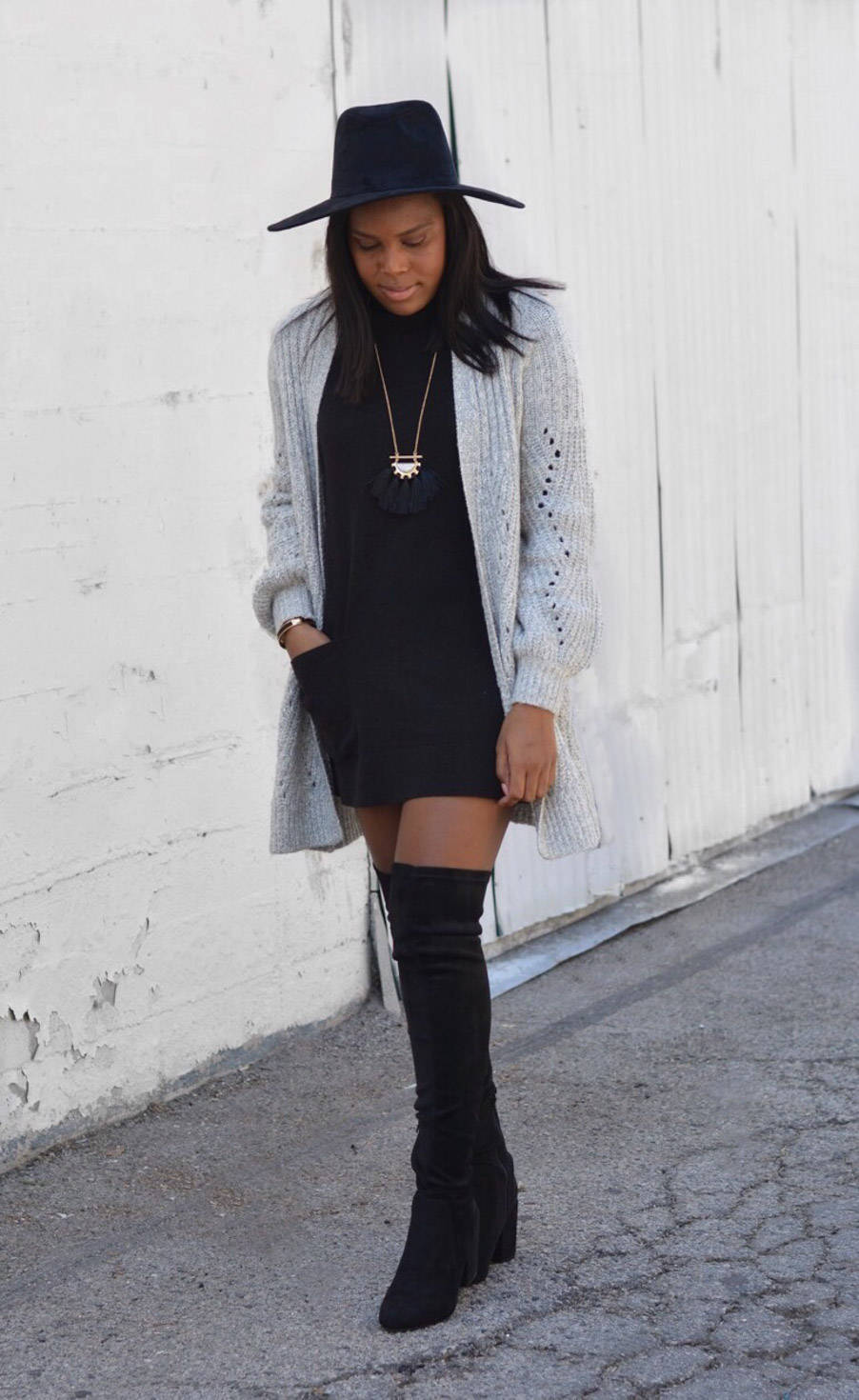 Get The Look:
(click the pink links to shop)
Tunic: cabi (c/o) // Cardigan: cabi (c/o) // Necklace: Gray Monroe
Boots: ShoeDazzle (Get your first pair for $10 HERE) // Hat: forever 21 (similar HERE)
P.S. See how I styled my other fall cabi pieces HERE & HERE
Do you have these must have sweater styles in your closet? Let's chat! Leave a comment below.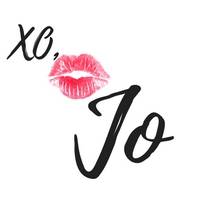 This week I decided to team up with some of my favorite bloggers and bring you an amazing giveaway. One lucky reader will win a $725 gift card to Nordstrom.

Money Can Buy Lipstick | The Trendy Tomboy | Coming Up Roses | The Haute Sweat | DTK Austin
Trendy Chickadee | Blush & Blooms | Style Weekender | Pretty in Pink Megan
Ashley's Passion for Fashion | So Heather | Miss Molly Moon | RD's Obsessions | Something Dashing
Belle by Laurelle | I'm Fixin' To | Pineapple and Prosecco | Sunflowers & Stilettos | Sophisticaition
Topknots & Pearls | Kelly Towart | Kate Loves Makeup | The Fashionably Broke Teacher
Le Fab Chic | Her Name is Sylvia | A Gallon of Glitter
Use the widget below to enter the giveaway. The more "tasks" you complete, the more entries you will receive. The giveaway is open internationally. The winner will be announced (on the widget only) up to 2 weeks after the giveaway has ended. It can take time to select, verify, and get in contact with the winner, so please do not privately message any of the hosts. If you have any questions about the giveaway process, feel free to e-mail moneycanbuylipstick@gmail.com.