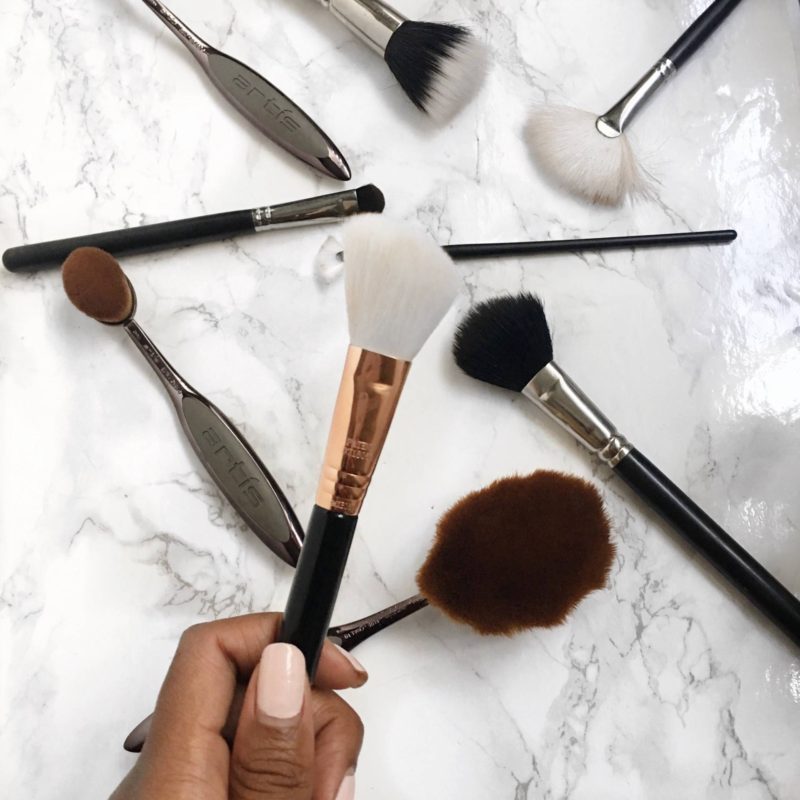 The best thing I've learned about makeup is if you have the right brush, you can make any product look flawless. When I first started wearing make up I used my fingers or the sponges that came with the makeup. Not only did that waste a lot of product, it prevented my makeup from looking well blended.
I got my first set of makeup brushes and while they weren't the best quality, I did notice a difference in how my makeup looked. That's when my brush obsession began! I started trying out make up brushes from every brand possible.
Shopping for the right makeup brushes can be frustrating. My main requirements for brushes are that they don't shed, are sturdy, and give a well blended makeup application. I have four trusted brands that vary in price. Below are my go to places for the best makeup brushes.
The Best Makeup Brushes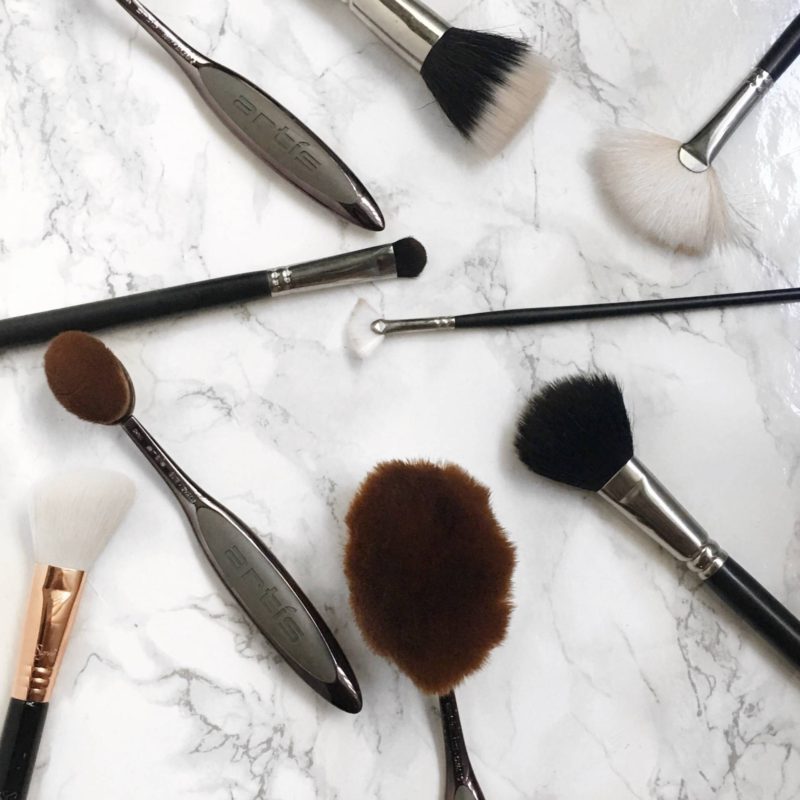 1.Best drugstore makeup brushes – Real Techniques
So many beauty gurus rave about these brushes! They're very good quality and also affordable. Real Techniques brushes used to be sold only in specialty makeup store but recently they've expanded to drugstores. My favorite brushes from real techniques are the Buffing Brush and the Setting Brush.
2.Best online makeup brushes – Sigma
It can be a bit scary to order makeup brushes online because you're not sure of the quality. Sigma brushes are amazing, high quality brushes you can order online. They also specialize in brush care tools. My favorite sigma brushes are all in the Sigma Most Wanted set. You can get free shipping on orders over $50 HERE.
3.Best luxury makeup brushes – Artis
There's no doubt you've seen these spoon shaped makeup brushes all over social media. The dense bristles and angled handle are perfect for applying makeup to your own face. They are pretty pricey at $360 for the full set but they are worth every penny. If you can only by 2 brushes I suggest the oval 8 brush and oval 6 brush.
4.Best budget friendly makeup brushes-Morphe
Instagram's most popular makeup brush account! These brushes are so affordable and they have so many options. You can order them online or stop by the Morphe Store in Los Angeles, CA aka brush heaven!My favorite Morphe Brushes are the R44 Angled Liner/Spoolie and the M509 Pointed Blender.
What's your favorite makeup brush brand? Let's chat! Leave a comment below.