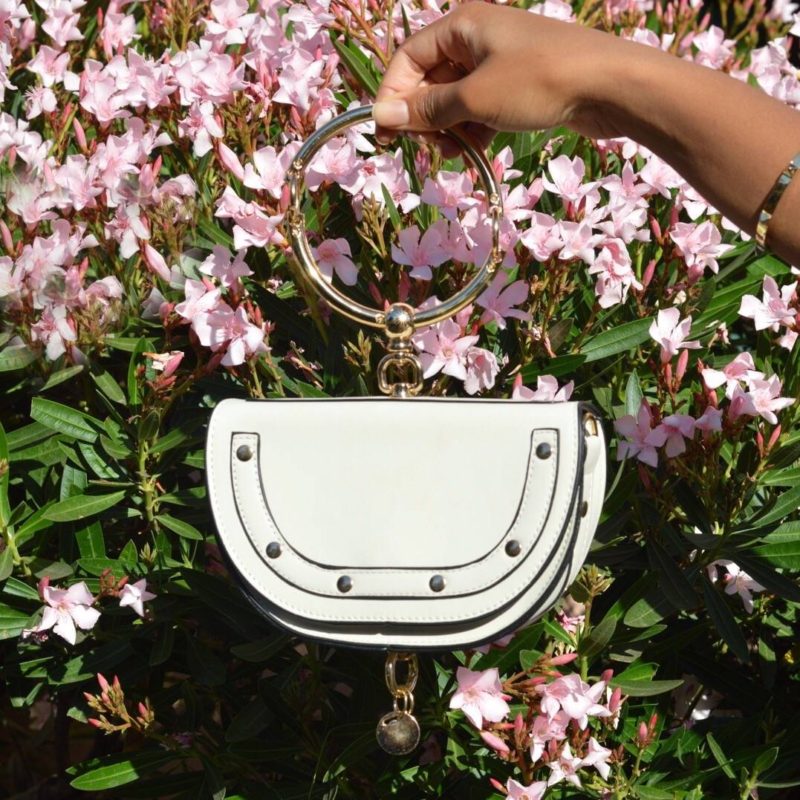 Bracelet handle bags were named the one of the top trends of 2017. The coveted style made its debut on the runways last year and has taken Instagram by storm. You can't scroll through your favorite blogger's feed without seeing them sporting this bag at least once.
I love the chic look of bracelet handle bags but you know my motto "save on the trends, spend on the classics". The original Chloe Nile bag starts at $1450. With it being such a trendy item, I couldn't justify spending that much on a bag that I would wear for a few seasons. So I went on the hunt for the perfect Chloe Nile bag dupe to try the trend for less.
I found the perfect Chloe Nile bag dupe for only $25 HERE. The half moon ring bag has a lot of similar details to the Chloe Nile bag. It's obviously not the same quality as the Chloe bag but it is a great way to try the trend for less. It also comes with a strap so you can wear it as a crossbody bag too! See how I styled the half moon ring bag HERE.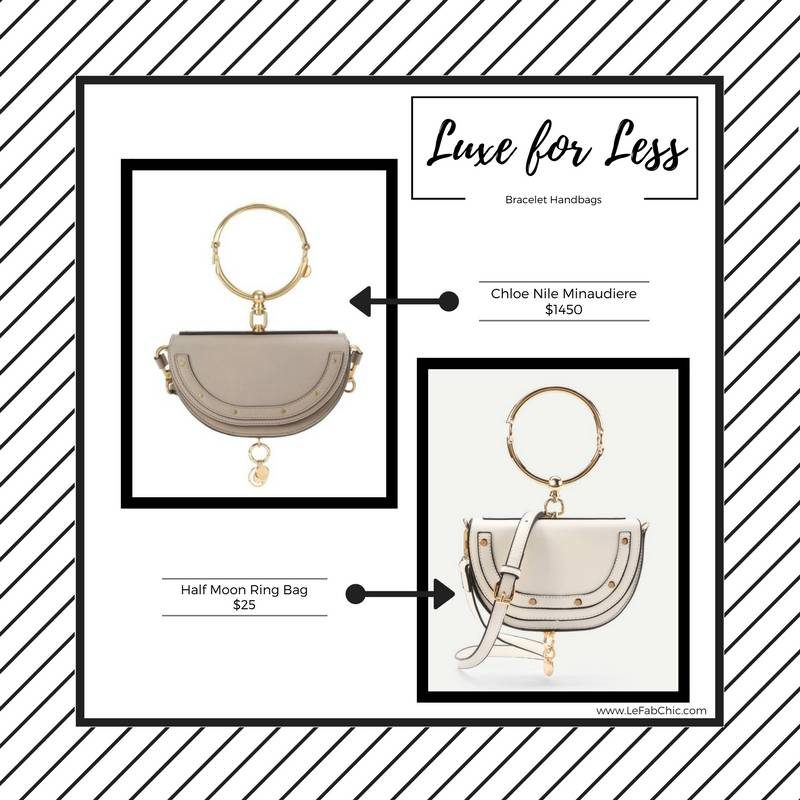 SHOP THE CHLOE NILE BAG DUPE:
SHOP BRACELET BAGS UNDER $75:
( links updated 9/21/17 )
Are you trying the bracelet bag trend this season? Will you be saving or splurging? Let's Chat! Leave a comment below.