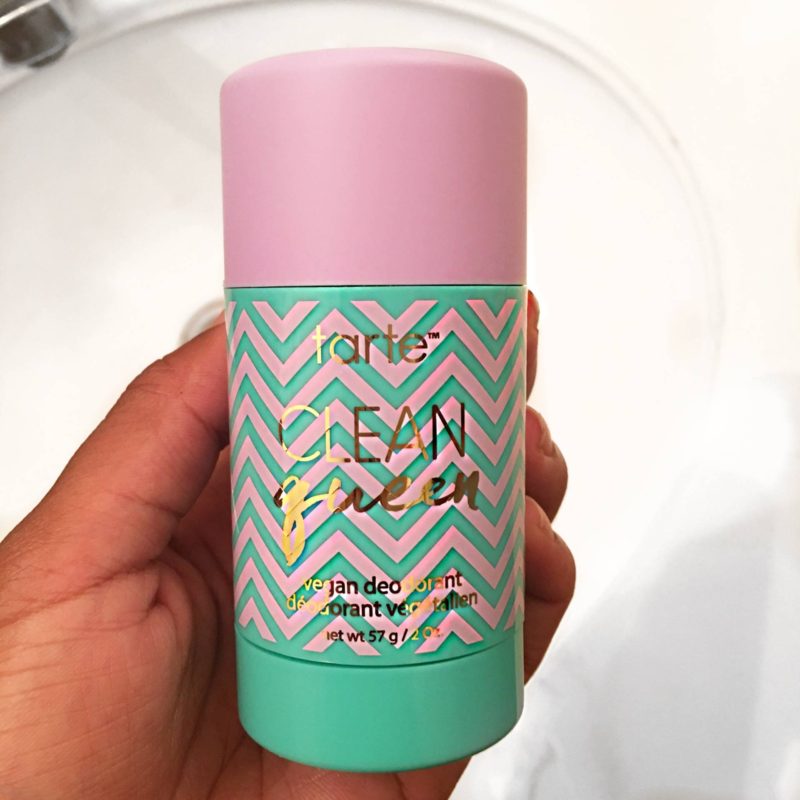 I've had a love/hate relationship with deodorant since I was 14. My first deodorant was one of those fun scented brands that are so popular with teens. Unfortunately it made me break out and left me with a dark rash that took years to get rid of.
After that experience, I tried to stick with natural deodorants. Most of them didn't work at all, and I feel like some of them actually made me smell more. I'm also allergic to a lot of plants, and of course most natural deodorants contain various plants.
Then I finally found a great deodorant for sensitive skin! Unfortunately that one was filled with aluminum (as most drugstore deodorants are). Aluminum stops you from sweating, but it's also linked to a few health problems. Although I don't like to sweat, I think it is important to allow your body to remove toxins. So my quest for the perfect deodorant continued.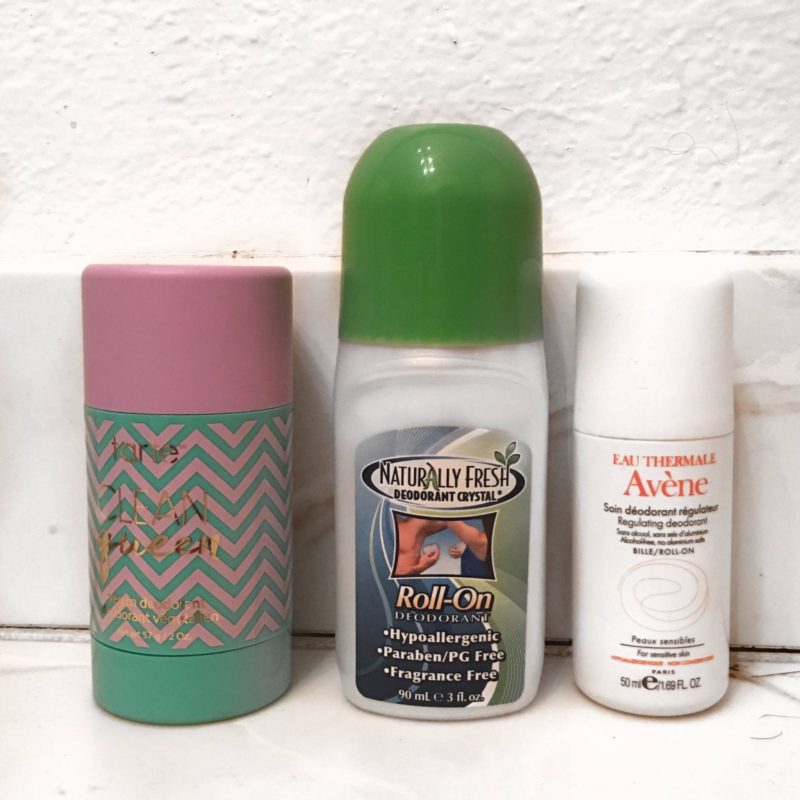 Needless to say, I've tried so many different types of deodorant. From simple rock salt deodorant to high-end designer deodorant. Roll on, gel, stick, in a tin—you name it, I've tried it.
Of course after trying them all, I was bound to find a few great ones. Luckily, I've found three deodorants that I love! They're all aluminum free, and they really work. Here are my three favorite aluminum-free deodorants.
Best Aluminum Free Deodorant
1. Tarte Clean Queen Vegan Deodorant
This deodorant is my latest discovery! I was actually surprised to find that one of my favorite makeup brands also makes deodorant. It has the typical creamy roll-on formula as most deodorants you'll find at the drugstore. It's free from aluminum, alcohol, and parabens. I love that it is formulated with natural ingredients, too. This is my new everyday, go-to deodorant.
2. Avene Regulating Deodorant
I discovered this deodorant while on vacation in Montreal. I went to the drugstore there and was looking for something that was aluminum free and safe for sensitive skin. Avene is a French brand that creates body care products for sensitive skin ( I love their shower gel). The deodorant comes in a liquid roll-on formula. It is alcohol free, aluminum free, and hypoallergenic. This deodorant is great if you like a liquid roll-on application.
3. Naturally Fresh Roll-On Crystal Deodorant
This deodorant is a crystal salt formula. It comes in a liquid roll-on formula or a solid salt formula. It is paraben free, aluminum free, alcohol free, and fragrance free. It is a pretty basic natural deodorant that is great for everyday wear. I wouldn't recommend applying it to freshly shaved armpits because it is made from natural salt.
What is your go-to deodorant product? Have you tried any of the ones mentioned above? Let's chat! Leave a comment below.